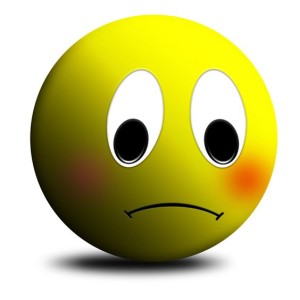 No matter how your pregnancy or birth went, the immediate postpartum time with your new baby can be a roller coaster of emotions. Not only can your hormones be in a state of chaos, but you just added a new human to your family and the planet. Talk about a major life shift!
Many people spend the first few days after a new baby comes experiencing a whirlwind of emotions, ranging from intense feelings of joy, love and happiness to feeling overwhelmed by, and sometimes fearful of, the responsibility brought on by this new, helpless creature. Then mix in quite a bit of sleep deprivation and we have the perfect setting for baby blues and/or postpartum depression (PPD). All this change leaves many people wondering, "Why am I so sad? Do I have postpartum depression?"
So let's define some terms first.
What are the Baby Blues?
According to WebMD, "The baby blues — having mood swings, feeling sad or anxious, crying for no reason — usually goes away on its own after 1 to 2 weeks." It is generally believed that baby blues are characterized by intense feelings ranging across the scale of emotions and aren't limited to feelings of sadness.
What is PPD?
The official word is that PPD generally starts a few months after baby's arrival and can kick in at anytime up to 1 year after baby comes. Keep in mind, some studies now show that it can affect some parents later than 1 year. The following list of PPD symptoms comes from the Mayo Clinic website.
"Postpartum depression symptoms may include:
Depressed mood or severe mood swings
Excessive crying
Difficulty bonding with your baby
Withdrawing from family and friends
Loss of appetite or eating much more than usual
Inability to sleep (insomnia) or sleeping too much
Overwhelming fatigue or loss of energy
Reduced interest and pleasure in activities you used to enjoy
Intense irritability and anger
Fear that you're not a good mother
Feelings of worthlessness, shame, guilt or inadequacy
Diminished ability to think clearly, concentrate or make decisions
Severe anxiety and panic attacks
Thoughts of harming yourself or your baby
Recurrent thoughts of death or suicide
Untreated, postpartum depression may last for many months or longer."  Anyone can experience postpartum depression, but those that have experienced depression and anxiety in the past are at increased risk.
A Word to Partners and Non-Birthing People
In some cases, a new parent is experiencing depression symptoms but doesn't believe that what they are experiencing is in fact PPD. This is where a great partner, friend or family member can be invaluable. If you sense that your loved one is in this situation, talk to them about it and help them get the help that they need. Also, keep in mind that partners can get PPD too! (They went through some major life shifts here too!) While giving birth is certainly a risk factor for developing PPD, it isn't the only one. To this end, adoptive parents should also be on the look-out for PPD and shouldn't hesitate to seek out additional resources and help.
So What to Do?
Check out the many resources listed below.
Build a support network of close friends and/or family and ask for help. Sometimes just having someone to lend an extra hand around the house or run errands can be very helpful. Asking for help can be hard but it can be such an important hurdle to overcome. Seeking out and managing helpers is a great way for partners to help prevent PPD by giving the person experiencing it free time to focus on and tend to their needs.
Find other parents to connect with that might be experiencing similar parenting ups and downs.  Look in your community for local meet-ups, playgroups, support groups, etc. (See parenting groups listed below)
Hire a postpartum doula! Most people agree that postpartum doulas are worth their weight in gold. These wonderful people help with many things – baby care, nursing support, household chores, holding your baby so you can shower, providing local community resources to help stave off depression or to help manage it if you are experiencing it. Many people think postpartum doulas are only for the first few weeks following birth – and they can be extremely helpful during this time – but they can be hired for later on as well.
Talk to your care provider about what you are experiencing. Mandala Midwifery Care provides postpartum care for clients for 6 weeks after birth and, during this time, we screen for signs and symptoms of PPD. We are also available after the 6 week visit to talk, make assessments and to make referrals. Don't hesitate to reach out!
Call a helpline such was the wonderful one at Postpartum Support Minnesota. They are great at listening and then, if applicable, helping you get the additional care you may need. Their phone number is: 612-787-PPSM (7776).
Reach out to a postpartum support therapist. Postpartum Support International can connect you to qualified professionals: http://www.postpartum.net.
If you or your spouse feels like they may harm themselves or their little one(s), please immediately contact your care provider, call 911 or seek help at your local emergency room.
Great Resources to Check Out
(A word of caution:  Mandala Midwifery Care is committed to using gender neutral  and culturally aware language and seeks out resources that do the same, where possible. We apologize as some of the resources below may not be completely inclusive in their language.)
BabyCenter, L.L.C, PPD symptoms quiz: http://www.babycenter.com/5_could-you-have-postpartum-depression-ppd_10351692.bc
Postpartum Support Minnesota: http://www.ppsupportmn.org/communityresourcelist. Great Helpline!
Womenshealth.gov, outline of differences "between 'baby blues,' postpartum depression and postpartum psychosis": https://www.womenshealth.gov/publications/our-publications/fact-sheet/depression-pregnancy.html#f
WebMD, "Winter Babies and Postpartum Depression": http://www.webmd.com/depression/features/postpartum-winter#1
WebMD, "A Visual Guide to Postpartum Depression": http://www.webmd.com/depression/postpartum-depression/ss/slideshow-postpartum-overview
Psych Central, "5 Damaging Myths About Postpartum Depression": http://psychcentral.com/lib/5-damaging-myths-about-postpartum-depression/
Parenting Groups
If you are LGBTQ identified, check out the parenting resources at the Queer Birth Project: www.queerbirthproject.com  We offer a free monthly in-person support group for new and prospective parents on the second Saturday of the month.
If you are a Twin Cities mom of color, check out the mom's support group offered by Ahavah Birthworks. www.facebook.com/ahavahbirthworksorg/
Amma Parenting Center in Edina, MN offers fee-based new mom and new parent classes in addition to many other pregnancy and new parenting classes.   These classes encompass education, support and community building.  http://ammaparentingcenter.com/
Blooma offers more than just yoga! Most of their yoga classes are part yoga, part pregnancy and new parent education, and part community.  In addition, they also offer free new mom groups in both their Minneapolis and St. Paul locations.  www.blooma.com
Everyday Miracles is a wonderful community resource that offers low-cost and free childbirth education and doula services.  In addition, they offer new mama classes.  Check out their calendar for more details.  www.everyday-miracles.org