Fertility, Home Birth Care, Service Area and Other Services
Mandala Midwifery Care offers a diversity of services and is proud to serve individuals and families in the 7 county metro area and beyond.  Janine is a traditional midwife who offers prenatal care, home birth, water birth, vbac, postpartum care for the birthing parent and baby, and fertility and family building care.
 Fertility Services
Fertility counseling and education for LGBTQ families and Single Moms By Choice.

Most people start with our Fertility Consultation.  This is an 1 1/2 hour long visit where we cover: cycle basics (analysis of your cycle if you've been tracking), fertility nutrition, alternative care providers that can boost fertility, insemination logistics for both ICIs and IUIs, donor options and tips of the trade to save money, referral to fertility and insemination providers metro wide, and fertility testing you may want to consider. Also available via Skype for those folks not in the Minneapolis/St. Paul area.
Insemination and Family Building classes offered locally throughout the year.

Cycle monitoring and fertility testing.

We offer baseline fertility tests and ultrasound imaging, if applicable and can refer you to providers that can do more detailed fertility testing, if applicable.
Ongoing guidance during your cycle is standard for those that sign up for insemination services with Mandala Midwifery Care. This is a unique service that Mandala Midwifery Care offers and you won't fine it with most practitioners that offer fertility care!
Those that use insemination services from a different provider can purchase a cycle monitoring package from Mandala Midwifery Care.  Get the fertility sign tracking help that you need!!

Insemination services (ICI and IUI) done in our space or yours, including both known donors and cryobank specimens.

An important part of insemination services with Mandala Midwifery Care is the fertile sign tracking that we help every insemination client with throughout the month.  We help you interpret all those crazy signs and come to a good decision on your most fertile time!
We take referrals seriously!  If at any point we feel you could use a higher level of fertility care to improve your chances of insemination or speed the process along we will connect you with the local providers you need.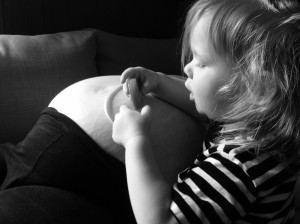 Home Birth Care
Comprehensive prenatal care individually tailored to your and your baby's needs. 

Office and home visits possible!
We follow the standard prenatal visit schedule but are flexible based on your and your baby's wants and needs.  Visits tend to run an hour – not the OB average of 7 minutes!  Safe home birth care begins with individualized prenatal visits that cover all the standard checks and testing but also gets to know the whole person and their little one.

Complete home birth services

Water birth is common among Mandala Midwifery Care clients but we help catch your baby whereever you are most comfortable.  Borrow our free tub or use your own!
We regularly check up on your and your baby's wellbeing and give you the time and space to birth your baby gently and with love.  We bring all the appropriate safety equipment, herbs and medications, just in case.

Postpartum and newborn care through 6 weeks

We believe the safest transition for you and your baby comes with attentive postpartum care by your midwife.  We visit you three times in your baby's first week (more if you are struggling) and then 3 more times before 6 weeks postpartum.
We offer attentive breastfeeding/chestfeeding support and refer to Lactation Consultants when appropriate.

Alternative care provider referral, where beneficial
Service Range
For home births and home insemination services, Janine travels up to an hour and 30 minutes away so if you are just outside the cities (Northfield, Waconia, western Wisconsin, etc.) she is happy to chat about serving you.
Other services
Placenta medicine (complimentary for home birth clients)
Birth doula services for both hospital and home births
Well woman care including STD testing, family planning counseling, pap smears, urinary tract and yeast infection treatments
Well care for trans men and gender fluid individuals provided in a respectful manner that honors who you are while providing the care you need.
Health care doula/care coordinator services for trans individuals and those with fluid gender identities – new service!  Ask how we can help you with your general health care needs.
Check out Mandala Midwifery Care's new collaboration : www.queerbirthproject.com. 
Профессиональная видеоняня SWITEL BCF900 Trioмикрозаймы екатеринбург с 18 летintercombase